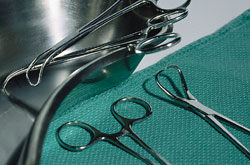 Founded in 1976 in response to the market's need for professional service in contract sterilization, Sterilization Services has opened three (3) 100% ETO facilities located in Memphis, TN, Atlanta, GA, and Richmond,VA. It is our common goal to " provide our customers with the contract services that will meet or exceed the standards they would set for themselves."


" Experience + Quality + Commitment = The Right Choice"


We're more than just a contract sterilizer: we're a Company with vast experience in all facets of Ethylene Oxide Sterilization since 1976.


With a reputation for dedication to service and quality that exceed any standard you would set for yourself !